Happy New Year!
03 / Янв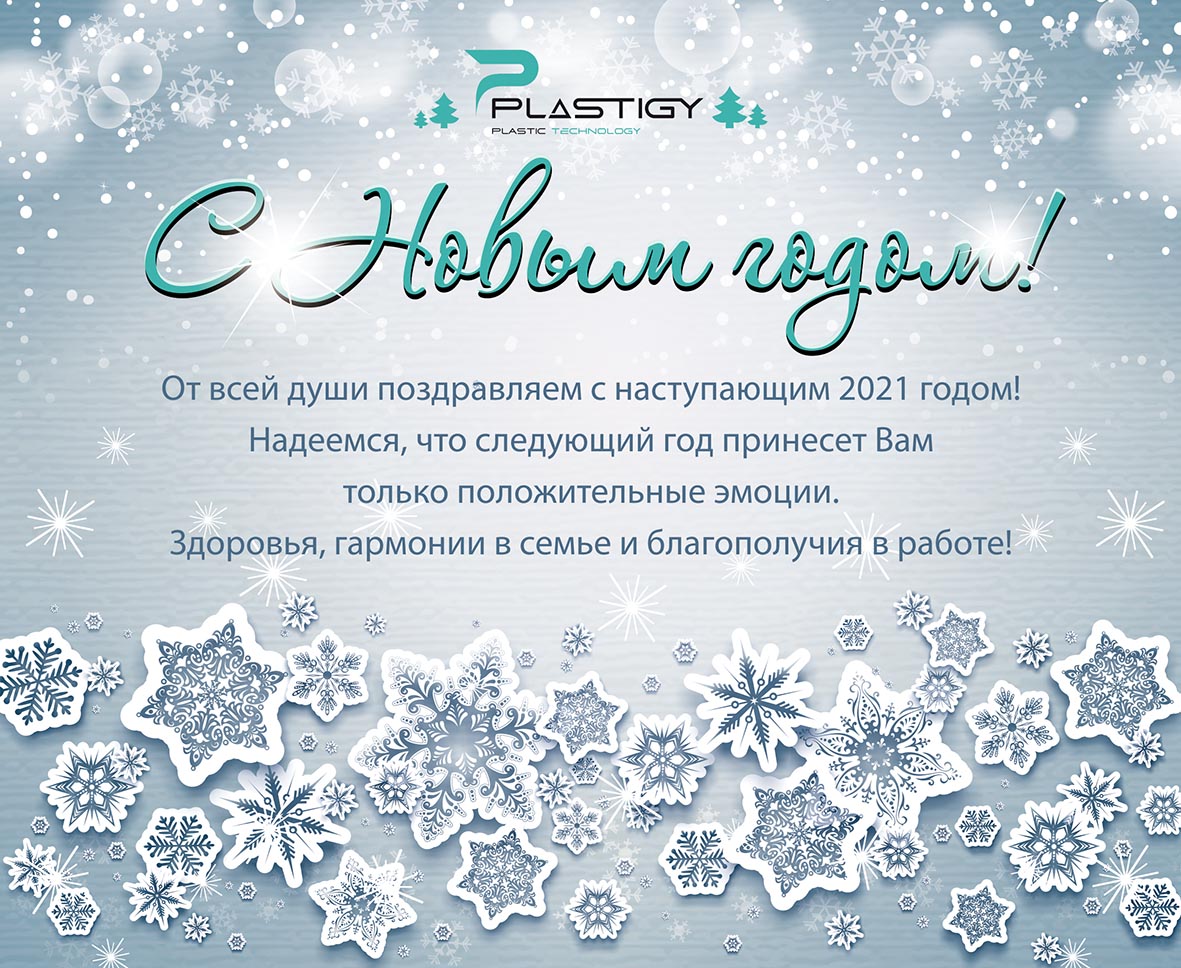 Dear Friends!
We wish you a Happy New Year 2021!
Thank you for being with us in the difficult year of 2020 and we hope that 2021 will bring only good news and success in all your endeavors.
We sincerely wish you and your family good health, luck and prosperity in all areas of life.
PLASTIGY TM team