Production
Our manufacture is located in Kaluga. TM PLASTIGY is based at Production Site 2 of ELMAT group, equipped with modern high-end plastic processing equipment.
We guarantee flexibility and accuracy in fulfilling our customers' orders and comfortable cooperation.

We cooperate with leading producers of raw materials to ensure a consistently high quality of our products.
We regularly expand and update our equipment fleet to meet the requirements of the modern market.
We operate in a highly competitive market and set ambitious goals and high standards, striving to improve efficiency and expand our capabilities.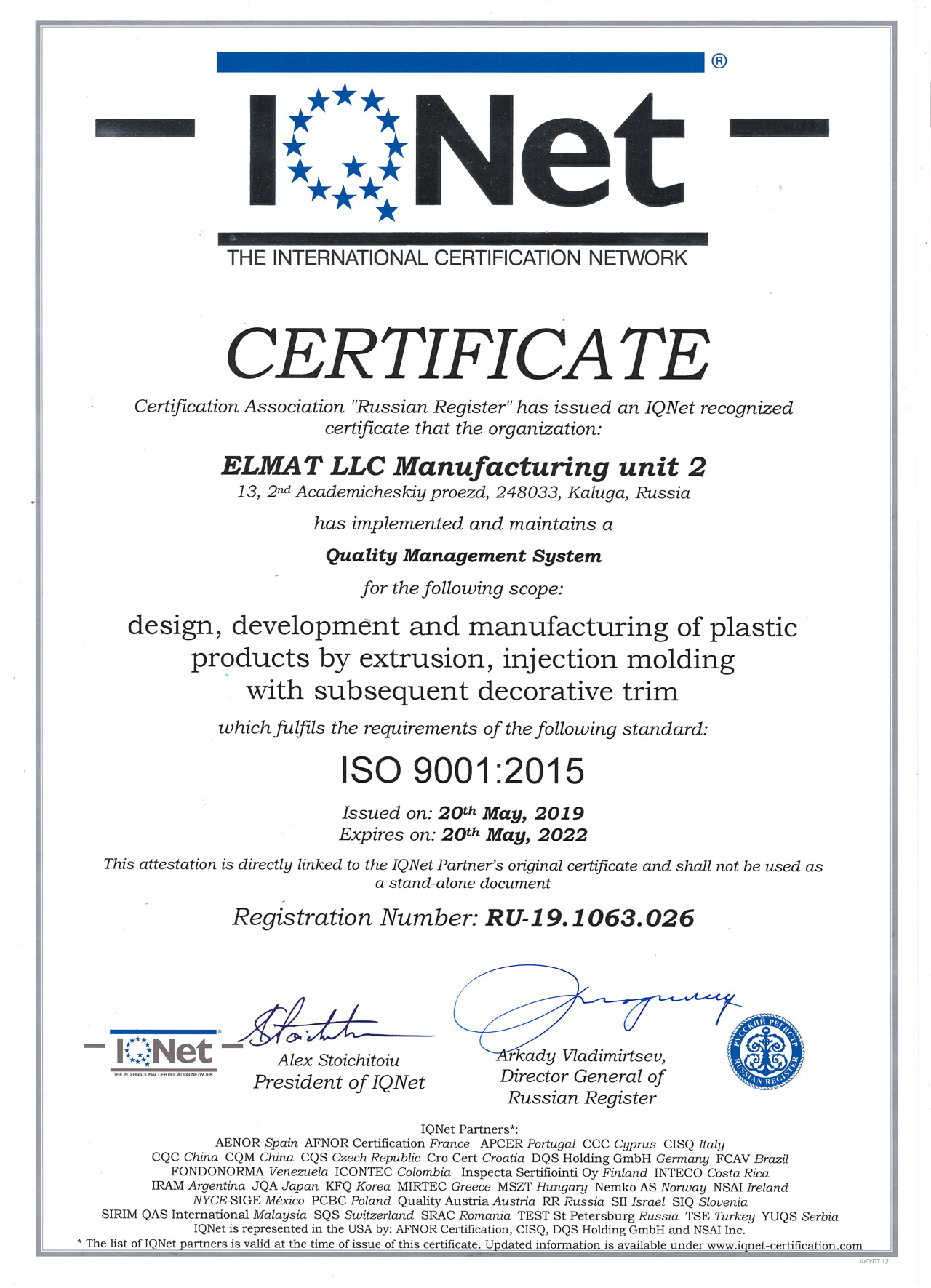 In May 2019 the company held its latest certification for the ISO9001 Quality Management System. The certificate is valid until May 2022.
In autumn 2019 our production facility together with the Ministry of Economic Development and the
Regional Competence Centre became a participant in the National Project "Labour Productivity and Employment Support".